If you're a pet owner, then you may have heard of microchipping. you may be wondering is it safe? How much is microchipping for dogs? This is a process where a small chip that has the permanent identification of your furry friend is inserted under your dog's skin. This dog microchip contains important pet parent information, such as their name and contact info.
For lost dog, this dog microchipped can help reunite them with their pet parents quickly and easily. In this blog post, we will discuss how microchipping works, the pros and cons of getting it done, and how much is microchipping for dogs.
What Is Pet Microchipping?
Microchipping is a process where a small pet microchip, about the size of a grain of rice, is inserted under your dog's skin. This pet microchip contains important pet parent's contact information, such as their name and contact info. Microchipping a dog does not require any surgery or anesthesia, and the process is very quick and easy.
Though this dog's microchip is small, they don't need a battery to work. Microchips are dormant until they are activated by the microchip frequencies of a scanner that reads microchips (so no, they are not tracking pet's location or anything similar to tracking devices and do not work as a GPS for dogs).
With the help of universal scanners, the pet's unique microchip's id number appears on the screen nd help reunite pets with their previous owner Many rescue organizations find out who owns the new dog or cat, by simply checking on the dog's unique identification number with a microchip company or another microchip registry
According to the studies of American Veterinary Medical Association, lost dog without microchips were returned to their pet parents only 21.9 percent of the time, while those missing pets who had dog microchip had a return to owner rate of 52.2 percent." Cats without microchips were only reunited with their owners 1.8% of the time, while microchipped cats went back home 38.5% of the time. JAVMA, July 15, 2009: "Lord et al."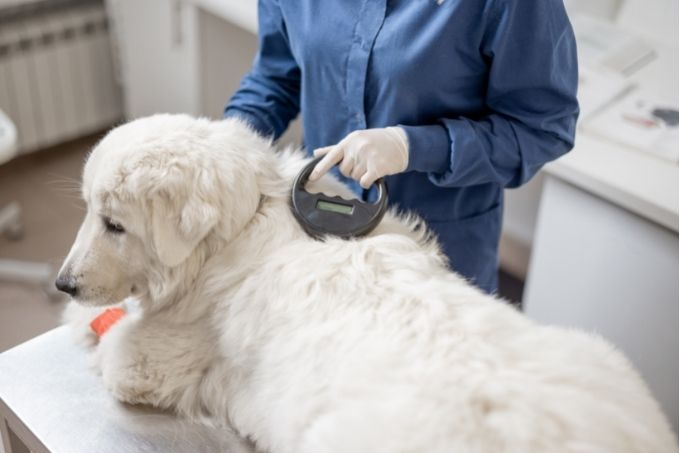 How Does It Work?
If your pet ever gets lost, a vet visit or animal shelters can scan their chip to find out who they belong to. The chip contains a unique code that is linked to your contact information in a database.
When a pet microchip sends out a radio frequency known as RFID, the microchip number stored on it is sent to the microchip scanner. The device reads the pet's unique number and shows it.
Pet Microchips don't need a power source like a GPS (Global Positioning Device), so there are never any batteries to change or batteries that need to be charged up again.
In order for the unique ID number in the chip to help you find your pet, you need to sign up for an account with a national pet recovery database. When you register your dog's microchip, write down all of the important contact information.
How Much Does It Cost To Microchip A Dog?
Well if you are a pet owner and you are considering to have your dog microchip, your next question is how much does it cost?
Registration cost of dogs microchipped varies depending on where you live and how many pets you have. In general, dog microchips cost around $45 to microchip a dog or cat.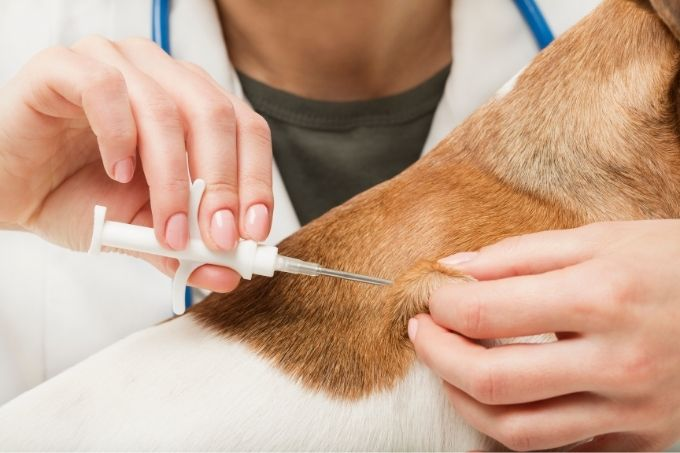 How Is A Dog Chip Put In?
A microchip is inserted under the skin of your dog's shoulder blades using a needle. The process is similar to getting a vaccine shot and only takes a few seconds.
No surgery or anesthesia is required, and the microchip doesn't cause any pain or discomfort to your pet. The chip is usually placed between the shoulder blades on the back of your pet.
There are a few things to keep in mind before you get your pet microchipped. First, make sure that you're dealing with a reputable company. There have been some cases of unscrupulous companies selling fake microchips that don't work. So make sure that the chip's manufacturer is legit and reputable
Second, be sure to register your pet's microchip information
If you've decided that microchipping your pet is the right decision for you, then check this things:
Things to Consider
First, you can ask any pet stores in the city of they can refer reputable vet or clinic that offers microchipping services.
Then, you'll need to make an appointment to a vet's office, ask the cost to microchip your pet dog. Also ask about the cost of microchip registration and bring your pet in for the procedure.
The microchip will be injected under your pet's skin, usually between the shoulder blades.
After the chip has been implanted, you'll need to register it in a database with your contact information.
As pet parents, this is one way to keep your pet safe. If your pet ever gets lost, whoever finds it will be able to get in touch with you.
To Microchip A Dog, How Old Must It Be?
There is no minimum age for microchipping a dog, but most veterinarians recommend that puppies get microchipped before they go to their new homes. A puppy is more comfortable if he or she is at least seven to eight weeks old when he or she is microchipped.
This way, there is already a way to find out who is the owner of the lost pets.
 What Are The Legal Implications Of Dog Chips?
The law surrounding pet microchips is still evolving, but in general, microchipping your pet does not give you any additional legal rights. For example, if your dog bites someone, you can't use the fact that he or she is microchipped as a defense against a possible lawsuit.
However, some states have passed laws that require pet owners to have their animals microchipped, and other states are considering similar legislation.
So, if you're thinking about getting your pet microchipped, it's a good idea to check the laws in your state to see if there are any requirements or restrictions.
The bottom line is that microchipping your pet can give you peace of mind knowing that if your pet gets lost, there's a better chance of him or her being returned to you.
And, while the cost of microchipping your pet is relatively low, the benefits are priceless.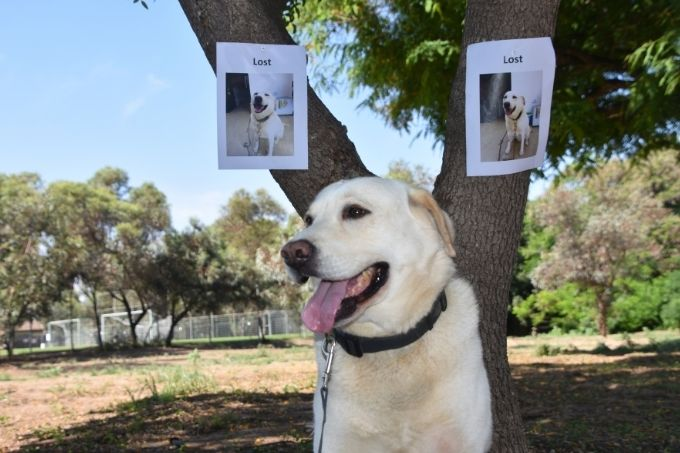 Pros:
There are a variety of reasons why pet owners prefer microchipping to other traditional means of identification like id tag and collar tags. These are some of them:
 Authentic and Unique Identification Number That Can't Be Messed With.
Microchips, unlike id tags and collar tags, are implanted beneath the skin and can be removed if desired, such as when an animal is stolen. They're approximately the size of a grain of rice, which makes it difficult to locate the chip once it's been implanted.
A microchip ID cannot be tampered with in the same way. While a cunning burglar may modify the personal information on a pet's collar or tag, the ID number contained on the microchip is a database entry that can only be changed with the chip supplier after passing stringent security checks.
 The Operation Of Microchipping Is Painless.
The process is similar to a routine vaccination and only takes only a few seconds. The microchip is injected under the animal's skin using a hypodermic needle or a sterile applicator, which most animals tolerate well.
The microchip should never need to be replaced.
As long as the microchip itself is working properly, it will last your pet's lifetime
 Your Private Information Is Secure.
When you microchip your pet, the only information that is stored on the chip is a unique ID number.
This number is linked to a database that contains your name, address and phone number.
Only authorized personnel with proper identification can access this information. So, you don't have to worry about identity theft or your personal information being sold to marketing companies.
 A GPS Is Not A Microchip.
A GPS can be implanted in your pet, but it is not the same as a microchip. GPS trackers will require batteries and may need to be replaced periodically. Also, a GPS chip only works if your pets are within range of a satellite, which means that it's only useful if your pet gets lost in a rural area. If your pet escapes in an urban area, there's a good chance that the GPS signal will be lost.
The chip contains a unique ID number that is linked to a database with your contact information.
When the chip is scanned, the ID number is displayed, and the person who finds your pet can then call you to arrange a reunion.
Cons
Of course, there are also some drawbacks to microchipping your pet that you should be aware of before making a decision
 There Is No Guarantee That A Lost Pet Will Be Returned To Its Owner, Even If It Has A Microchip
While a microchip increases the chances of a lost pet being returned to its owner, it is not a guarantee.
Microchipping can help if your dog is found by a stranger. However, it won't help if your dog gets lost in the woods or elsewhere. Because microchips do not transmit GPS or radio signals, your pet cannot be located remotely. Microchips can only help you find your pet if they are surrendered to a local clinic or shelter.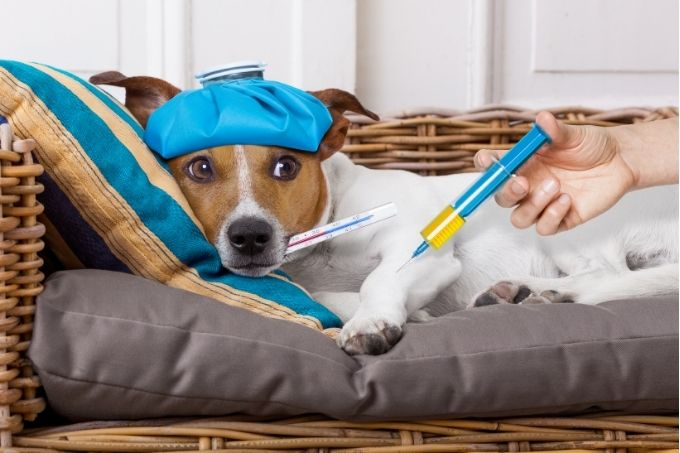 Microchip Could Migrate To Another Location In Your Pet's Body.
While this is rare, it is possible for the microchip to migrate to another location. This can happen if the animal experiences a traumatic injury or if the chip was not implanted correctly.
If the chip migrates, it could be difficult or impossible to locate. With this it would be of no use in reuniting you with your pet.
There is a risk of infection at the site of injection.
As with any injection, there is a small risk of infection at the site of injection.
The risk is generally low, but it is something to be aware of before making the decision.
 Your Pet Could Be Stolen And Used For Nefarious Purposes.
Although this is unlikely, it is possible that your pet could be stolen and sold to a research laboratory.
If your pet is microchipped, the thief would not return your lost pet in animal shelter and would go to your personal information. They could use it for these purposes.
For this reason, it is important to keep your contact information up to date in the microchip database.
 The Bottom Line
There are pros and cons to microchipping your pet. You'll need to decide for yourself whether the benefits outweigh the risks.
But Should You Get It?
But, if you're looking for a way to increase the chances of being reunited with your pet. Microchipping is definitely worth considering. Just make sure that you know the cost to microchip your dog.